An participatory committee is a group of members of an organization who meet periodically to make decisions about a specific area or scope of the organization.
Participatory committees hold meetings, some are private and some are open. If they are open, it is possible to participate in them (for example: attending if the capacity allows it, adding points to the agenda, or commenting on the proposals and decisions taken by this organ).
Examples: A general participatory committee (which meets once a year to define the organisation's main lines of action as well as its executive bodies by vote), an equality advisory council (which meets every two months to make proposals on how to improve gender relations in the organisation), an evaluation commission (which meets every month to monitor a process) or a guarantee body (which collects incidents, abuses or proposals to improve decision-making procedures) are all examples of participatory committees.
This is a private Participatory committee
About this assembly
The main objective of the Ciutat de Educació Project is to collect the values ​​of the city model that is wanted, from an educative perspective, and to concretise and plan actions that contribute to make possible this model that can benefit citizens throughout his life.
Therefore, from the outset, the aim was to involve the maximum number of associations, groups and individuals on an individual basis, whether or not linked to the educational world, so that the proposals and commitments that are agreed respond to all needs and interests.
The project started with a preliminary study of the current situation of Sant Feliu in the educational sphere, which included the relationship of existing resources and pointed to possible actions to solve shortcomings. This document marked the starting point of the works that began in May 2017, and that have contributed to the construction of a city model where education is key to:
Building a better society in the fight against exclusion and social inequalities.
Encourage generating dynamics of sense of belonging and sense of city.
Promote the involvement of all educational agents and strengthen the links between citizens.
Promote participation, the sense of citizenship and the strengthening of democracy.
City Educational Project:
This is a private Participatory committee, transparent
Related participatory processes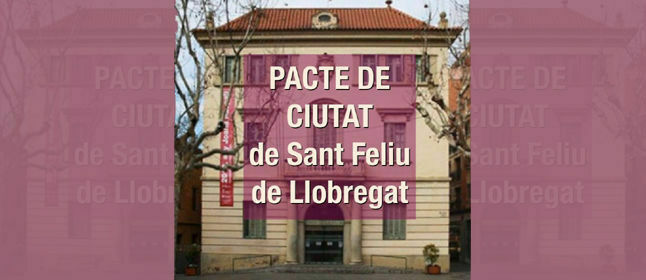 This is the participatory process of the City Pact to address the consequences of the Covid-19 crisi...
Start date
15/05/2020

End date
21/12/2021
What is decided
Defineix les polítiques educatives locals
Participatory committee type
Working group
Reference: santfeliu-ASSE-2018-11-5